Post by tnr9 on Jan 5, 2023 0:17:53 GMT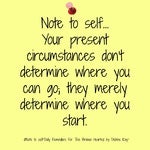 I think you are confusing FA and narcissist a bit…as well as giving her too much credit as "purposely" doing things. I would say that a majority of insecure pairings start off hot and heavy….whether it is AP with DA, FA with FA, AP with FA….the point is that in the beginning of things there are 2 people who don't know anything about the other person…so it is easy to project fantasies upon them (consider your own reaction to what you perceived as her coming on hot and heavy). The point is…it is natural as time progresses and people become more real to each other, that things cool off a bit. The issue isn't the cooling off, but the extreme actions and reactions to this cooling off. If you are anxious…you likely pursued her to get a "validation" fix while she was in her…"I don't know about this, I need space to figure it out" mindset. Neither is necessarily wrong or right….the issue is there is a lack of respect of boundaries and lack of communication. I am FA but I tend to lean anxious in relationships…so breadcrumbing is not something I do…..nor do I think any FA purposely breadcrumbs. I think there is a lot that is going on inwardly with any insecure person and it can lead to a lot of misunderstandings and miscommunications. As someone very familiar with the anxious mindset…it is going to take a lot of work on your part to stop analyzing her actions and really focus on your own…but that is where the true healing begins.
I don't think so she purposely does it either. She's a good person. The breadcrumbing is her uncertainty about what she wants, and/or her lack of ability to maintain boundaries.
Do secure people never analyze the behavior of others? Serious question. I didn't know this if that is the case.
The difference is that secure people validate their "analysis" by talking to their partner. An insecure person tends to ruminate on an analysis that is completely within his or her own mind. There is no validating or asking questions due to a fear of losing the other person. All insecure attached individuals have boundary issues….whether it is a case of boundaries that are like walls, or non existent boundaries or boundaries that fluctuate between walls and non existence.