Post by ocarina on Oct 2, 2018 18:22:37 GMT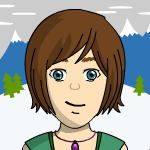 You asked about emotional intimacy.
I think part of the wish is to have relationships where people can share what they think and feel without having to worry they'd be rejected; there isn't a need to walk on eggshells, or leave elephants in the room, or to speak in euphemisms. There would be trust that even if problems occur, or people get hurt, the core of the bond would continue-- neither member is going to retreat forever and vanish into the night, maybe there'd be no retreating, or at least it wouldn't be permanent retreat. I've been thinking lately that by sticking it out in my marriage for 15 years we've gotten closer to this than I've had before with other people.
But I do want to get closer to that with my sister. After she did some things that I've felt hurt about and rejected by in ways that I just can't shake off, and finding myself wanting to distance myself/disassociate and enter a permanent state of relationship superficiality and disengagement, I decided to actually just tell her what I felt hurt about. I decided to try to find out more about her side of things, even though I predicted she'd be dismissive. It's like what Juniper (I think) wrote above about recognizing when one is distancing one's self for self protection and then instead choosing to reach out. Over the past few months in particular I have been working on getting better at this, particularly with biological family. Whenever I feel that "I'm done trying" feeling I try in a new or different way.
The outcome with trying to do this with my sister has been mixed, but I'm glad I did it. At first I felt like her response involved a bit of gaslighting as she seemed to not even remember the situations that were hurtful to me, then admitted to vaguely remembering the various conversations. And she looked back at our old correspondences to trace the situation. I was able to gain some insight into how I view things compared to how she view things. For example, I wrote her a particularly real and authentic email about my life a year ago and she never responded to it, and that made me feel like she was rejecting who I really am, that she wants me to be someone different or that she can't handle the real me. Her explanation was that she agreed with everything I wrote and so didn't recognize a need for further discussion or response. Perhaps the reality is more complex, but it can be helpful to find out more about the ways in which two people are or are not on the same page.
Now the ball is in my court.
I have the same situation with my mother - years of neglect and abuse from her have left me very dismissive and it is incredibly difficult to change this pattern - much easier in the less intense relationships I have with close friends and my partner. I do believe though that our behaviours don't really have to depend on the others response, we need to be receptive not reactive and walk our own journey. Our families histories are scattered with pain and suffering and often with unawareness and to expect something of them once we are adult is leading to more pain and suffering of our own.
Sometimes wishing them well is the only thing to be done. I think as long as our own truth is honored we need to let go of the need for others to be a certain way. Easier said than done of course. Good luck with your situation - I think you are right, stick to your own side of the net!